Side By Side




A child and a dog. Inseparable from the day they meet. But imagine a would where a human is born with only half a soul. And the day their dog if brought into their life that dog holds the other side of the soul. Each the same tied together by every step, every breath. But what would you do if someone tried to take this other half away?

With in this roleplay you will play a child, or teen with their other half. A dog of your choosing. You are the only one who can talk to your soul dog, you carry on conversation just as you and I would. As do the dogs. They can converse with each other. With in the roleplay the rulers of the land you live in will try to take your soul dogs away from you. And you must find a way to hide them, and in some cases get them back. They will be locked away in cages, much like those of a shelter here in our world. But the thing is, you can't enter those cages without a key, that hangs around the owner neck.
PS: Dogs age as humans do.  Therefore puppies are 1-12 Dogs are 13 and up.

Rules::
Listen to me please I do run this roleplay.
Follow all site rules
Cussing is fine just not in every other sentence.
If you play a child you must also play a teen.
Falling in love is fine, but you have to remember if two humans fall in love their dogs also do.
You can use any breed, no pure foxes, wolves, etc. only half breeds.
NO ONE LINERS! NO NO NO!
Use first person.
Fades to black or taken to messages if it goes that far.
Only real photos please.

Child forum

Name-
Nickname-
Age- ( 5-12)
Gender-
Personality-
Hair-
Eyes-
Height-
Weight-
Photo-
Soul dog-
Other pets-
Other-

Puppy form

Name-
Age-
Gender-
Personality-
Coat-
Eyes-
Breed-
Photo-
Other-

Teen Forum

Name-
Nickname-
Age- ( 13-19)
Gender-
Personality-
Hair-
Eyes-
Height-
Weight-
Photo-
Sexual Orientation-
Soul Dog-
Other pets-
Other-

Dog Forum

Name-
Age-
Gender-
Personality-
Coat-
Eyes-
Breed-
Photo-
Pups if any-
Other-

Have fun=)
My Characters
Zachary Waters




Nickname- Zach, Zachy Age- Nineteen
Gender- Male
Personality-
Zach is a vey out going person who much like the rest of his family always wants to be around others. Zach has a great fear that he will be alone forever, simply because people tend to not like him. He doesn't understand why he tried to be nice, and such, but he always fails.

Zach loves music, art, and writing. You can often find him with a pen or pencil in his had, sketching or writing away in a piece of paper. The male is always listening to music, but when it comes to the time when he can't his foot is always tapping to a beat in his head. He learned how to play both the drums and the guitar and the drums at a your age.
Hair-
Light Brown
Eyes-
Blue
Height-
6'4"
Weight-
205



IQ-
110
Sexual Orientation-
Straight

Soul Dog-
Ozzy

Other Pets-
Olli a Four year old British Shorthair.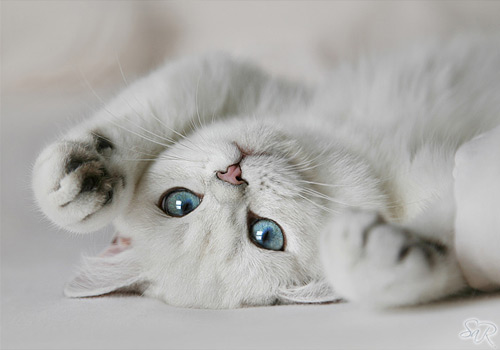 Name-
Ozzy Waters
Age-
Seventeen
Gender-
Male
Personality-
Ozzy is a very out going dog, he loves to be around people along with other dogs. He would do anything for Zach and would protect him with his life. Ozzy can be a little snappy when it comes to puppies they bug him.
Coat-
Blue Merle
Eyes-
Golden Brown

Breed-
Pitbull

Photo-


Pups if any-
None
Other-​


Katie White


Nickname-
Kat
Age-
Six
Gender-
Female
Personality-
Katie is a very sweet little girl. Bur she is a spit fare at times. She he willing to help anyone out no matter who it may be. Katie loves animals and has many a side from her soul dog.
Hair-
Brown
Eyes-
Green
Height-
4'6"
Weight-
76lbs



Soul dog-
Alaska
Other pets-
Izzy is a five year old Raccoon Katie found when it was a baby.


Blue is a fox Katie got when she was three.
[​IMG]http://24.media.tumblr.com/fc13b96e16cbe91d7cd9156c721e6d48/tumblr_mph6uor3sC1ssj03qo2_500.gif[/IMG]
Other-

Name-
Alaska White
Age-
Six
Gender-
Female
Personality-
Alaska is very playful, she loves to play out side with the animals she lives with. She hasn't been all that social in her life, so she id shy around others.
Coat-
Black and Tan
Eyes-
Brown
Breed-
King Shepherd
Photo-
[​IMG]http://24.media.tumblr.com/tumblr_lk4yv05XkI1qi4ucgo1_400.jpg[/IMG]
Other-​
- - - Updated - - -


Similar topics
---
Permissions in this forum:
You
cannot
reply to topics in this forum