Runaway Dog Pack
Runaway is what it sounds like. A large group of run away dogs. All of witch got out of a bad home or broke free from a pound. The dogs in this pack are all strong and rather sassy they seem to own the down town Chicago streets. They are known as one of the strongest wild dog packs in the city. People fear these dogs and most hope to never run into them. It isn't very hard to join this pack. The alpha lets dogs in all the time, but not with out a small test.
Rules:
I rule. In other words I'm the Alpha here. That means listen to me.
Be nice to the others.
No fighting in OOC.
Cussing is fine by me.
Have Fun.
Form:
Form:
Name:
Nickname:
Age:
Breed:
Gender:
Personality:
History:
Rank Wanted:
Pups:
Coat:
Eyes:
Photo:
Other:
Ranks:
Alpha Male: Thunder
Alpha: Female
Beta Male: ANimal
Bata Female:
Delta Male:
Delta Female:
Lead Dogs: Logo, Bo
Dogs:
Olive
Charger
Tiga
Roova
Lead Hunter:
Hunters:
Dodge
Lead Fighter:
Fighters:
Pup Sitters:
Pups:
Dunkin
OmegaS:
Loners:
Territory:
City Park:
Car Lot:
Skate Park:
My Dogs:
Name: Thunder
Nickname:-
Age:7(Adult)
Gender: Male
Breed?: Pitbull
Rank: Alpha
Crush:-
Mate:-
Pups:-
History/personality: Thunder was born on the streets, and has been rased to be a bad ass fighting machine. Thunder has never been one to join a pack or be in a pack, but when he came across these other dogs he couldn't stop himself from dazzeling the alpha so she would let him join. Thunder has never had a mate, although he is a rather good charmer. He is also great with pups. He loves to be around other dogs and animals. His a good hunter and would do anything to feed his pack. Thunder hates humans and as bit more then one in his day.
Coat: Dark Brindle
Eyes: Gold
Looks: Thunder is a rather large dogs, with scares lacing his body from fights on the street. Thunder is a very beautiful animal.
Photo:
Others:
Name: Animal
Nickname:-
Age:2 young adult
Gender: Male
Breed?: Caucasian Shepherd Dog
Rank Wanted: Fighter has it.
Crush:-
Mate:-
Pups:-
History/personality: Animal was born in a human home, but was soon tossed out into the streets by the male of the house hold. Animal had beenin more then one pack, but had gotten kicked out for many reasons, but Animal his trying his hardest o stay in this pack. He's still a rather young dog and hopes that he can help this pack out with his strangth. Animal is an amazing fighter and hunter, but he would do anything to serve and protect his pack. Animal hates humans and would kill one if he got the chance.
Coat: Tan with black here and there.
Eyes: Brown
Looks: Animal is a huge dog standing at over four and a half feet and a weight of over 250lbs.
Photo:
Others:
Name: Olive
Nickname:-
Age:4 adult
Gender: Female
Breed?: Norwegian Lundehund
Rank Wanted: Doesn't Matter
Crush:-
Mate:-
Pups:-
History:-
Personality: although she is small Olive is a very tough little dog. She would do anything to fight for the things she loves.
Coat: Tan with white and a bit of black.
Eyes: Green
Looks: She is rather small standing at two feet and a weight of only eleven pounds.
Photo:
Others:
Name: Logo
Nickname:-
Age: 4
Breed: Kai Dog
Gender: Male
Personality: Logo may be small, but his is one tough little shit. He would gladly take on any dog that got in the way of him or his pack. Logo is a very happy and giddy dog he loves to run around and can jump over four feet in the air. Logo is the kind of dog that humans always try to pet, but many have lost fingers do to this. He won't mess around,
History: As a pup Logo was found on the street in a box by a young boy, Logo was taken to the young humans home and just tossed out in a yard. The boys mother said she didn't want a dog, most definitely she didn't want a puppy she had to train. So the day after Logo was left in the woods by a park, as just a young pup smaller then that average humans hand. The young pup wondered around until another person came across him. But this time the human was the wrong kind. The male took Logo to the shelter where he stayed for over five months. Logo never trusted humans, never would he. At six months old Logo was left out in the yard of the pound and found his way out. Running for hours he soon found himself lost in the woods again, But lucky for Logo thunder was headed there that day. Thunder found the pup and look him in as his own. Logo is now a loved part of the pack.
Rank: Lead Dog
Pups:-
Coat: Black
Eyes: Blueish brown
Photo:
Other:
Name: Bo/ Dunkin/ Dodge/ Charger
Nickname:
Age: 9/6months/5/5
Breed: Beauceron/ Min Pin/ Doberman/ Doberman
Gender: Female/ Male/ Male/ Male
Personality:
History: How did four look alike dogs end up together? No one truly knows. Bo was a lone stray on the streets for her whole life, until he ran into Dodge and Charger came around. Bo too the two in under her wing and then the two lead her to the pack where she now lives. Charger and Dodge were born on the streets and lived on them their whole lives. Charger due to being white is blind in both eyes, Dodge on the other hand, is deaf, so the two work together to understand the world. And then there is little Dunkin, the pup was brought to the group a few weeks after he was born by his mother. She told them that she could not take care of the pup and that she was very sorry. Dunkin was the only pup out of his little to live past five days.
Rank: Top Dog/ Pup/ Hunter/ Dog
Pups:-
Coat: Black and tan/ Copper and tan/ Blue and tan/ White.
Eyes: Brown/ Gold/ Brown/ Blue
Photo:
Other:
Name-
Tiga/ Roova
Nickname-
Ti/Roo
Age-
1/11 months
Breed-
Pitbull Mix/ Great Pyrenees Mix
Gender-
Female/ Female
Personality:
History:
Rank-
Guard Dogs, listed under dogs.
Pups-
Coat-
White with black and gray spots. White with Grey ish brown ears and over the eyes.
Eyes-
Blue/ Brown
Photo-
Other-
Joinin
Name:Myu (my-u)
Nickname:Make one silly
Age: Pup
Breed: Lab
Gender:Female
Personality: Nice,kind, cute,playful, (puppy stuff)
History: I lost my mommy and daddy.. I was sperated from them when I was a baby, then another dog helpped me till i was old enough to be here, but then she was captured by the dog napper...
Rank Wanted:pup
Pups:im a pup
Coat:Beige
Eyes:brown
Photo::
Other: no
Name:Delgato
Nickname:Make one
Age: Adult
Breed: GS
Gender:Male
Personality: hes strong, and brave, he knows how to take care of others that are in need. Delgato would protect his friends for his life
History: He was a police dog, but retired and was adopted but then thrown onto the streets
Rank Wanted:any
Pups:no
Coat:Mixxed colors
Eyes:brown
Photo::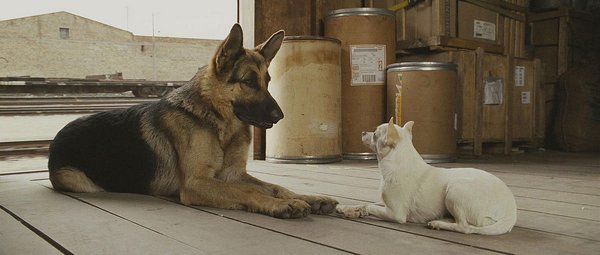 Other:
The House:
Thunder wandered slowly around the park watching a group of young humans playing and laughing in the grass. Thunder would never hurt such a young human, he knows that they are innocent and don't know the bad ways of a grown human. Thunder laid under a tree with his had on his paws watching as a man tossed a ball for his puppy. Some dogs got lucky and found a home that took care of them, but Thunder always got worried when he saw a young pup with a human. Even more so when it was of his kind, a Pitbull. People would get them as sweet little puppies, but those puppies would grow up and people would just toss them out. Thunder stood up and took a few steps in the direction of the pup, but a voice came from behind him and stopped him in is tracks.
" Thunder," The sweet voice rang. " I know what your thinking, but you can't just go steal someone's dog, you never know they may love your breed. Have some trust." Bo walked up and sat in the snow next to Thunder.
Thunder sighed greatly and nodded. " Okay." He couldn't help, but watch the young pup frolic through the snow. Sighing he looked over his shoulder at Dodge, and Charger playing. Chargers white coat made his almost invisible in the snow. Dunkin's small form was curled up in a small snow less patch of snow under a tree. Thunder stood and looked around at his pack. " Let's go back to the house." The large dog said taking Dunkin in his mouth and starting to walk. The pack had an old house where they lived. No humans ever came there, the pack was well known and people made sure the were very careful when passing the building
Myu was always on the look out when walking through places. She didnt want to be seen by any human. She had moved from box to box and trashcan to trashcan for food and shelter. Also it waqs too freezing for her to be out here. She wimperd and came to a clearing, houses were spreaded out and she spotted a red house. She ran towards it,wimpering as she ran.
Name: Angelica
Nickname:Angel
Age: YA
Breed:Aussie
Gender: Female
Personality: meet her
History: don't ask
Rank Wanted: any
Pups: adoted Halo
Coat: Black, brown, and white
Eyes: amber
Photo:
Other:
Name: Halo Jace
Nickname: Halo
Age: 6 weeks
Breed: Aussie
Gender: Male
Personality: meet me
History: dont ask
Rank Wanted: i'm a Pup
Pups: I am one
Coat: Brown
Eyes: Blue
Photo:
Other:

Fire-Wolf

Roleplayer




Posts

: 222


Join date

: 2013-01-07


Age

: 21





Roova sat guarding the house like she always did. Tiga was sitting in the main room of the old house watching a small mouse as it ran around the wood floor. Roova's head shot up when she heard a sound outside she the large dog popped her head out of the slot in the door to see a small dog running tword the house. Roova pushed the door open and walked out side. She paddede through the snow over to the pup. It looked as if it was going to freeze to death. " Are you okay." Roova asked looking down at the small pup before her.
Myu looked like she was hopping her way there. When the dog came out she slid and tumbled a bit. She then watched at the older dog approached her. She wined and shook her head "n-no" she moved closer to the other female dog and curled around ehr arm leg and paw. "will you help me..? I have no where else to go..and its cold.."

---
Permissions in this forum:
You
cannot
reply to topics in this forum